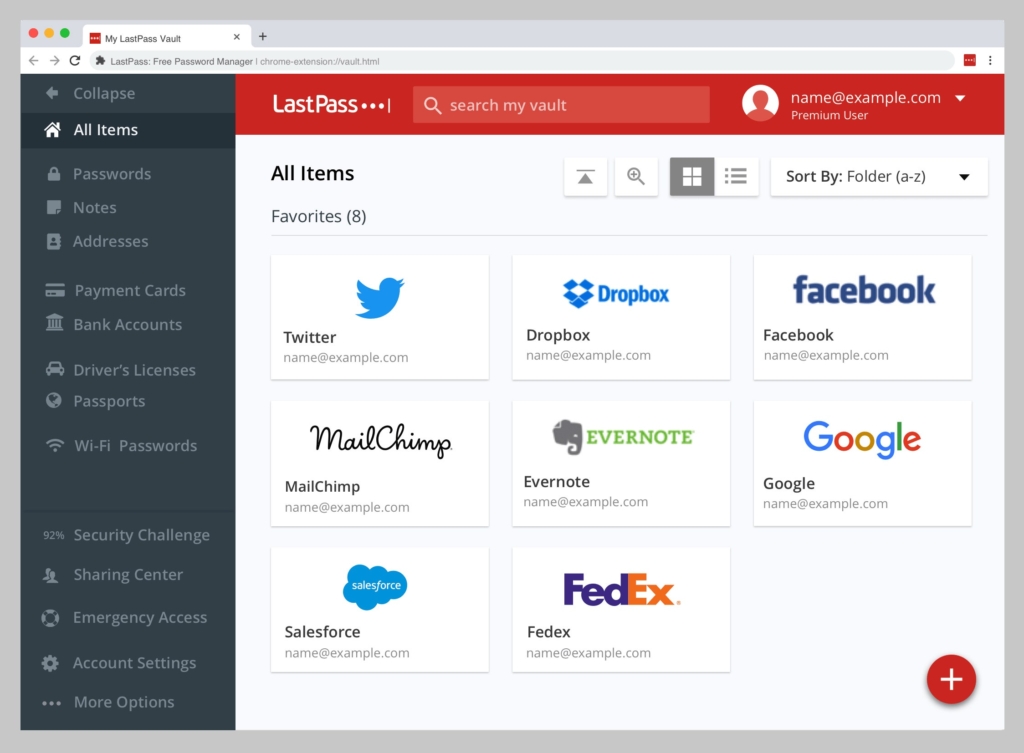 As our world grows increasingly complex, it has become more important than ever to secure your data with complex passwords and multi factor authentication. However, then comes the next problem – how do you remember all of those passwords?
Users have for years utilized password protected documents to store their passwords but there are simple ways around those passwords so that is not really a secure option. Another option was directly saving credentials into the browser. However, these are easily viewable by anyone who gets access to your computer.
This led to the rise of password managers – encrypted vaults where you store your passwords that are protected with the latest encryption technology and multi factor authentication.
LastPass is the most common password manager and it even has a free version for personal users with a more feature rich option for businesses. Another benefit of LastPass is a simple to use Chrome extension for easily adding new credentials as they are entered into the browser and a secure generator.
Cyber Security Services Seattle recommends to all of our clients to have a secure storage solution for passwords. Have a question? Let's talk